Home
Main content starts here, tab to start navigating
Slide 1 of 7
Slide 2 of 7
Slide 3 of 7
Slide 4 of 7
Slide 5 of 7
Slide 6 of 7
Slide 7 of 7
Eat as Strangers, Leave as Cousins.
Vasili's restaurant pays homage to the warmth and charm of our Papou Vasili (Papou - Greek for grandfather)
Papou's passion for flavorful cooking began at his mother's table but blossomed at his father's restaurant. Inspired by delicious family recipes cooked over a blazing hearth, surrounded by loved ones and friends, this passion remains true today. Each meal is celebrated with delicious food, laughter, music, and Ouzo!
We look forward to sharing our hearth-inspired Mediterranean dishes that have been handed down through generations.
Home is where the hearth is. Welcome to our table.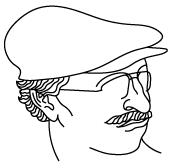 When in doubt, more olive oil
May the feta be with you.